Ashram's Sacred Bodhi Tree
The huge auspicious Ashvatha (Bodhi tree) in Nithyananda Ashram of Kanhangad has been a shelter to not just the numerous birds and little animals that live in it, but also been serving a shady and divine shelter to those who have been sitting under it for all these decades. Over a period of time the seating space around the tree that was constructed by Swami Janananda, had eroded away with time.
The Ashram recently renovated the whole structure around the sacred Fig tree that was inaugurated today by His Holiness Sri Sri Yogananda Saraswathi Swamiji, the pontiff of Uppala Kondevoor Nithyananda Yogashramam. Swamiji's divine presence as the chief guest made the whole process a divine success. The inauguration was followed by a Ganapathi Homam, Satyanarayana Pooja and Ashwath Narayana Pooja conducted by the priest Sri. Hari Narayan Mayya in the presence of Swamiji.

The Asvatha Tree before renovation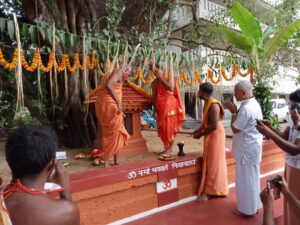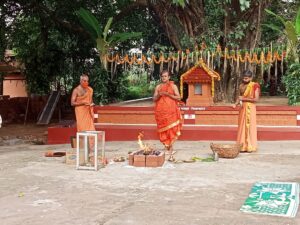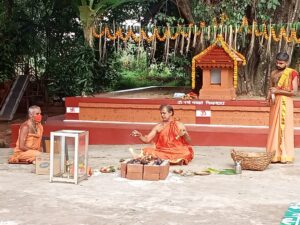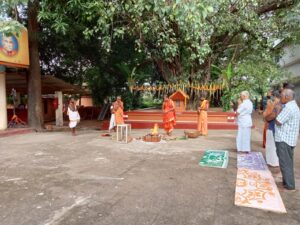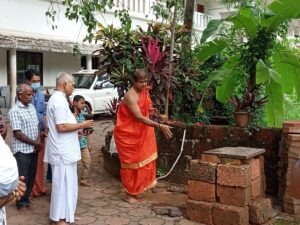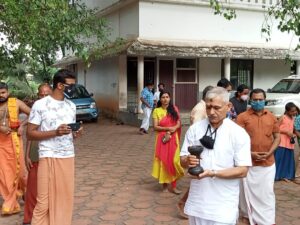 See other divine places in the ashram
Like to receive updates to your email?
Subscribe
Simply subscribe to receive all new posts and updates from the ashram